---
Meng
WWII US Assault Tank
The new German tanks were the headache of ordinary Sherman tanks. The mass production of the M26 Pershing was still some time away. The M4A3E2, a special Sherman variant nicknamed "Jumbo" was thus born. It received much thicker chassis and turret armor on the basis of M4A3. It could withstand the shot of large caliber German tank guns and anti-tank guns. Later, it was refitted the 76mm main gun and had better anti-armor capability. In the end of December, 1944, a "Jumbo" tank of the 4th Armored Division under the command of Patton led a unit of U.S. soldiers to break the German Siege of Bastogne and joined forces with the 101st Airborne Division. This operation reversed the situation of the Battle of the Bulge.
The latest MENG Sherman series product, TS-045 U.S. Assault Tank M4A3E2 Jumbo kit completely replicates the special "Jumbo" Sherman exterior details. The entirely different front and side hull armor, and brand-new turret and mantlet profile have been properly represented. It will be the most unique one in your Sherman collection.
Contains markings to model the famous US tank "Cobra King". The tank from the 37th Tank battalion led the mixed relief column that broke the siege of Bastogne on the day after Christmas 1944, giving vital aid to the embattled troops of the 101st Airborne who had been trapped in the town for over a week. Once the battle was over and the 101st relieved, the crew scrawled the slogan "First in Bastogne" on the side of the tank, forever immortalized in the photos taken in the days after the battle.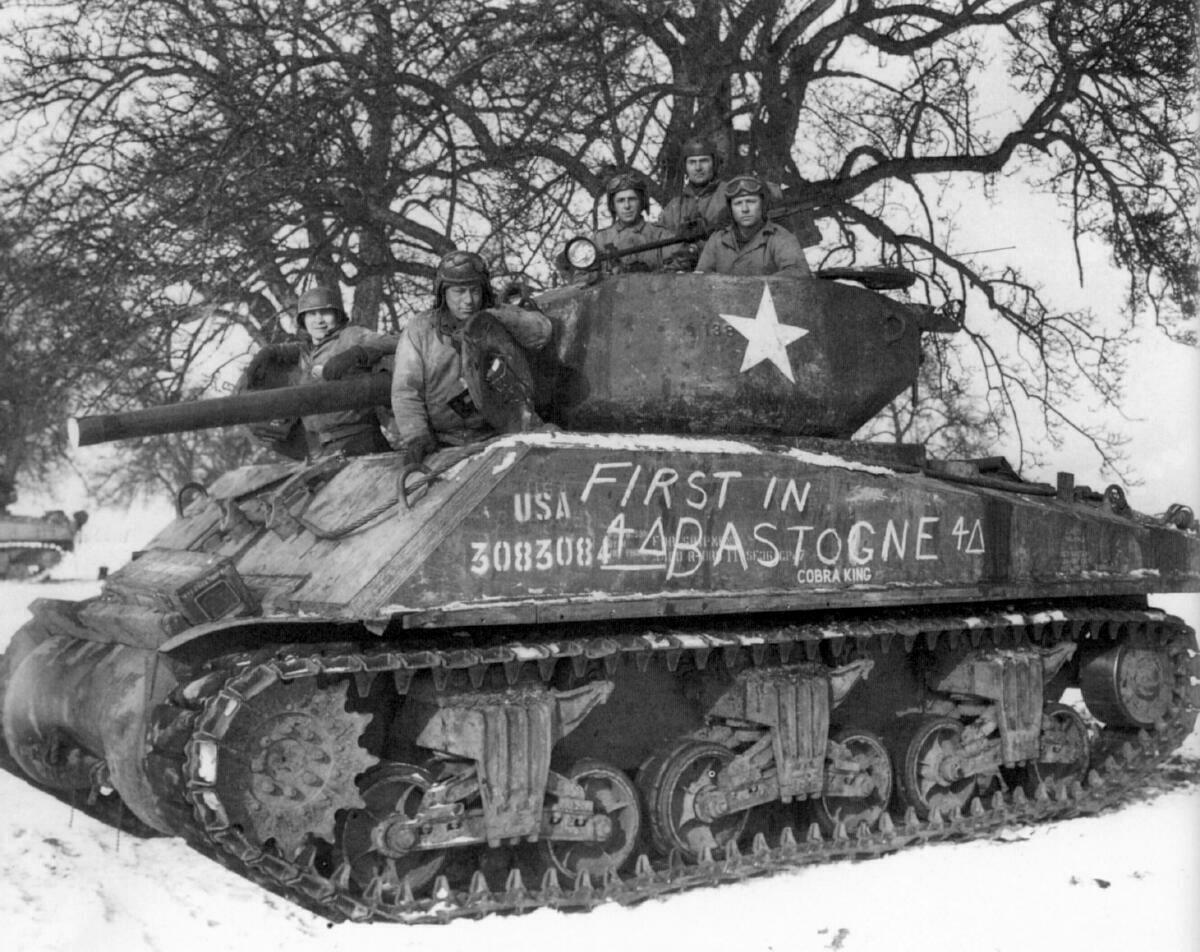 | | |
| --- | --- |
| SKU | MENGTS045 |
| Barcode # | 4897038552481 |
| Brand | Meng |
---
Flat Rate Shipping
- $0.00
Be The First To Review This Product!
Help other Hobby One users shop smarter by writing reviews for products you have purchased.